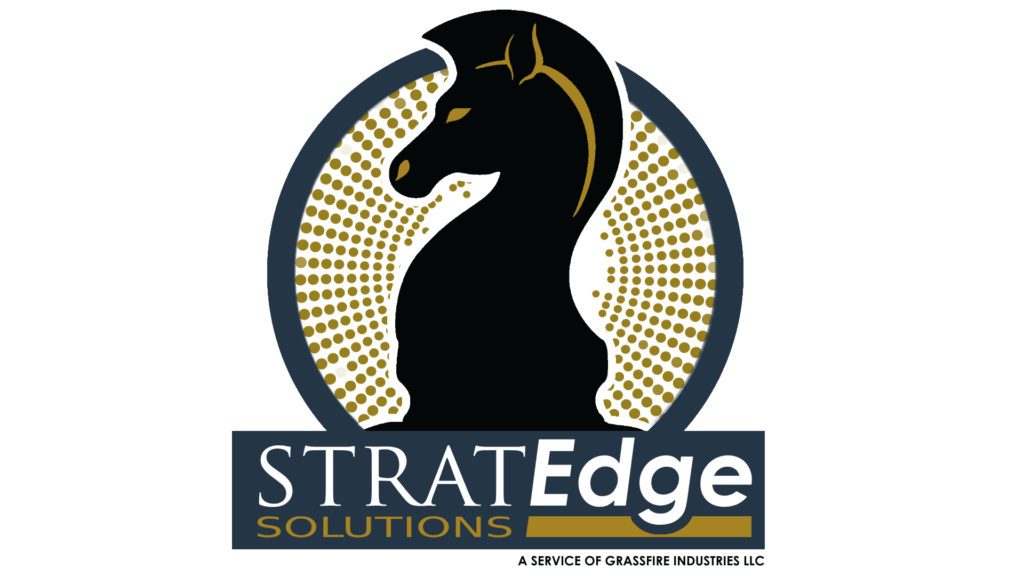 Integrating Strategy & Vision for Success
StratEdge Solutions is a forward-thinking consultancy that specializes in delivering strategic leadership insights, bridging visionary thinking with actionable strategies. This program guides businesses towards sustainable growth, fostering innovation and propelling success through meticulous research, comprehensive analysis, and collaborative strategic planning.
I recognize that navigating the dynamic landscape of modern business demands a unique blend of visionary leadership and strategic precision. With a deep commitment to elevating your organization, I'm delighted to present a suite of services that combine cutting-edge insights with practical strategies. Whether you're aiming to chart new horizons, optimize existing processes, or navigate transformative change, I am here to illuminate your path to success.
---
Services
Comprehensive Strategic Planning: Tailored strategic blueprints designed to guide organizations toward their goals while adapting to ever-evolving markets.
Innovative Vision Development: Fostering forward-looking visions that align with core values, sparking creativity and igniting growth.
Strategic Decision Support: Data-driven insights to facilitate informed decision-making, mitigating risks, and capitalizing on opportunities.
Leadership Development: Cultivating leadership excellence through tailored programs that empower individuals at every level of your organization.
Change Management Strategy: Navigating complex transformations with expertly designed strategies, ensuring seamless transitions and sustainable success.
---
Pricing Structure and Program
Comprehensive Strategic Planning Package:
– Initial consultation and goal-setting session (60 minutes).
– In-depth business analysis, including industry research and competitive landscape assessment (10-15 hours).
– Customized strategic plan development (4-6 hours).
– Collaborative strategy presentation and discussion (60 minutes).
– Ongoing email support for 2 weeks post-strategy delivery.
Price: $900 – $1,200
Innovative Vision Development:
– Vision exploration and definition session (60 minutes).
– Extensive research and trend analysis (6-8 hours).
– Vision development and presentation (3-4 hours).
– Follow-up session to discuss implementation strategies (60 minutes).
– Ongoing email support for 1 week post-session.
Price: $500 – $700
Strategic Decision Support:
– Data collection and analysis session (60 minutes).
– In-depth research and analysis of industry trends and market data (8-10 hours).
– Collaborative data review and strategy session (60 minutes).
– Provision of actionable insights and recommendations.
Price: $600 – $800
Leadership Development Program:
– Initial leadership assessment and goal-setting session (60 minutes).
– Customized leadership development plan creation (4-6 hours).
– Interactive leadership training sessions (3 sessions, 90 minutes each).
– Follow-up coaching session to assess progress (60 minutes).
Price: $700 – $900
Change Management Strategy Package:
– Comprehensive change management consultation and assessment (60 minutes).
– Strategic change plan development, including stakeholder analysis and communication strategies (8-12 hours).
– Collaborative presentation and strategy alignment session (60 minutes).
– Ongoing consultation during the implementation phase (2 hours).
Price: $800 – $1,000
Discount for L.E.I.P. Leadership Development:
– A 33% discount will be provided to strategic partners. This can be used for either individuals or teams.
---
Please note that the information and services provided by GrassFire Industries LLC are intended for educational and informational purposes only. The content offered in our programs, coaching sessions, and training courses is designed to empower participants with knowledge and skills to enhance their personal and professional development. However, any actions or decisions made by participants based on the information provided are solely at their own discretion and risk.
---
Disclaimers
I do not provide medical diagnosis or legal or financial advice. Participants should consult with qualified professionals in these respective fields for advice tailored to their individual circumstances. The results and outcomes achieved from our programs may vary depending on individual efforts, commitment, and other factors.
By participating in these programs and services, you acknowledge and agree to the terms stated in this disclaimer. GrassFire Industries LLC is not responsible for any losses, injuries, or damages that may result from your participation.