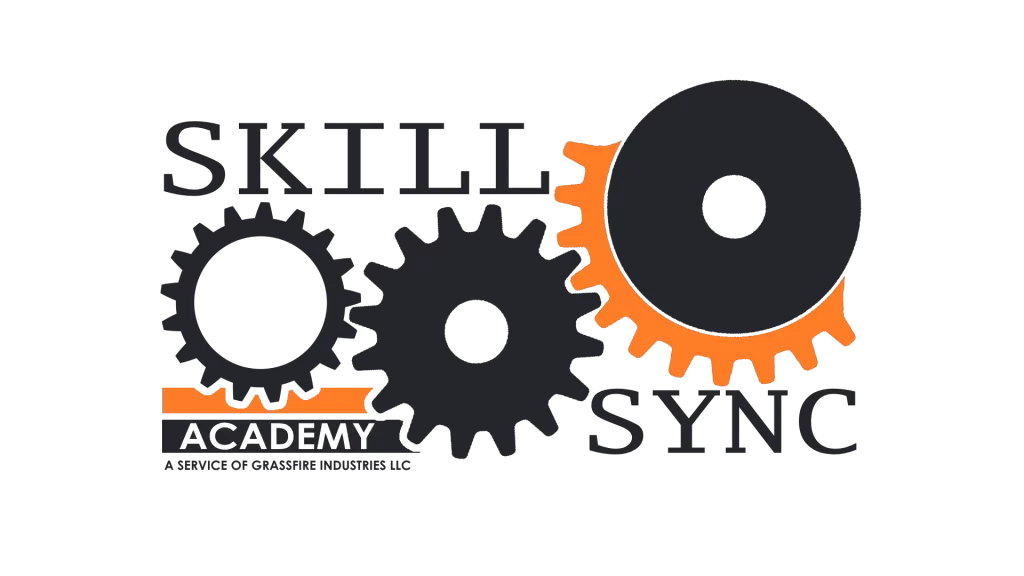 Empowering Growth Through Learning
SkillSync Academy unlocks individuals' potential through transformative coaching and training programs. My mission is to bridge the gap between knowledge and application, empowering learners to thrive in a dynamic and ever-evolving world.
The SkillSync Academy is all about maximizing your current skills and helping you identify gaps to address. Rooted in the belief that knowledge is only valuable when applied, I'm thrilled to introduce a range of coaching and training programs that equip learners with not just information but the skills to excel. Whether you're embarking on a new career journey, aiming to refine existing skills, or eager to explore a new passion, these diverse offerings are here to guide you on a path of continuous improvement and achievement.
---
Services Offered
– Entrepreneurship Training
– Technical Skill Development
– Setting and achieving personal and professional goals
– Time management and productivity
– Stress management and self-care
– Communication and interpersonal skills
– Leadership and personal empowerment
– Problem-solving and decision-making
– Career development and job search strategies
– Building and maintaining healthy relationships
– Self-awareness and personal growth
– Creativity enhancement
– Overcoming limiting beliefs and negative thought patterns
– Mindfulness
– Leading Change
– Career Challenges
– Life Vision & Direction
– Parenting and Parental Leadership
– Education Pursuits
– College and Dissertation Coaching
---
Pricing Structure and Program
Career Coaching Program:
– Initial career assessment and goal-setting session (60 minutes).
– Individualized career development plan creation (3-5 hours).
– Ongoing coaching sessions (4 sessions, 60 minutes each).
– Progress tracking and adjustments to the career plan.
– Skill enhancement exercises.
Price: $400
Problem Identification & Resolution Package:
– One-on-One Evaluation Session (90 minutes).
– Solutions identification and plan creation (90 minutes).
– Follow-Up and Recommendations (30 minutes).
– Skill enhancement exercises.
Price: $150
Entrepreneurship Training Program:
– Two modules covering entrepreneurship fundamentals, business planning, marketing strategies, and more (estimated 4-6 hours).
– Skill enhancement exercises.
Price: $250
À la carte:
– Pick your topic from the list above.
– Two 2-hour sessions.
– Skill enhancement exercises.
Price: $250
---
Please note that the information and services provided by GrassFire Industries LLC are intended for educational and informational purposes only. The content offered in our programs, coaching sessions, and training courses is designed to empower participants with knowledge and skills to enhance their personal and professional development. However, any actions or decisions made by participants based on the information provided are solely at their own discretion and risk.
---
Disclaimers
I do not provide medical diagnosis or legal or financial advice. Participants should consult with qualified professionals in these respective fields for advice tailored to their individual circumstances. The results and outcomes achieved from our programs may vary depending on individual efforts, commitment, and other factors.
By participating in these programs and services, you acknowledge and agree to the terms stated in this disclaimer. GrassFire Industries LLC is not responsible for any losses, injuries, or damages that may result from your participation.