Welcome to GrassFire's online leadership development certificate verification page. Here, you can confirm the status and completion of an individual's leadership training journey with GrassFire Industries LLC. I am committed to helping my graduates achieve their full potential and reach their goals, and I am proud to offer this resource as a way to verify their hard-won certification status. 
Official Record of Leadership Certificates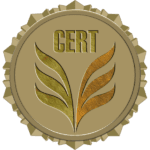 The information presented herein is the official record of the leadership certification status of various Leadership Development Graduates. GrassFire Industries LLC does not provide individually prepared letters of professional standing or verification of a graduates's certification status. Please see the "Terms of Use" below. Note that search results are limited to ensure security. 
Instructions: Type the "Key" code (located at the bottom-left of the certificate) into the "Search" field below.
- - Certificate Verification Search Tool - -
Results Key:
Leadership Excellence In Practice – L.E.I.P.
Leadership Excellence Overview – L.E.O.
Foundations In Leadership – F.I.L.
Leadership Sales Training – L.S.T.